Home Decor Ideas For a Unique Malaysian Touch
Four classic Malaysian materials that you can incorporate into your home for a dash of local flair.
1. Rattan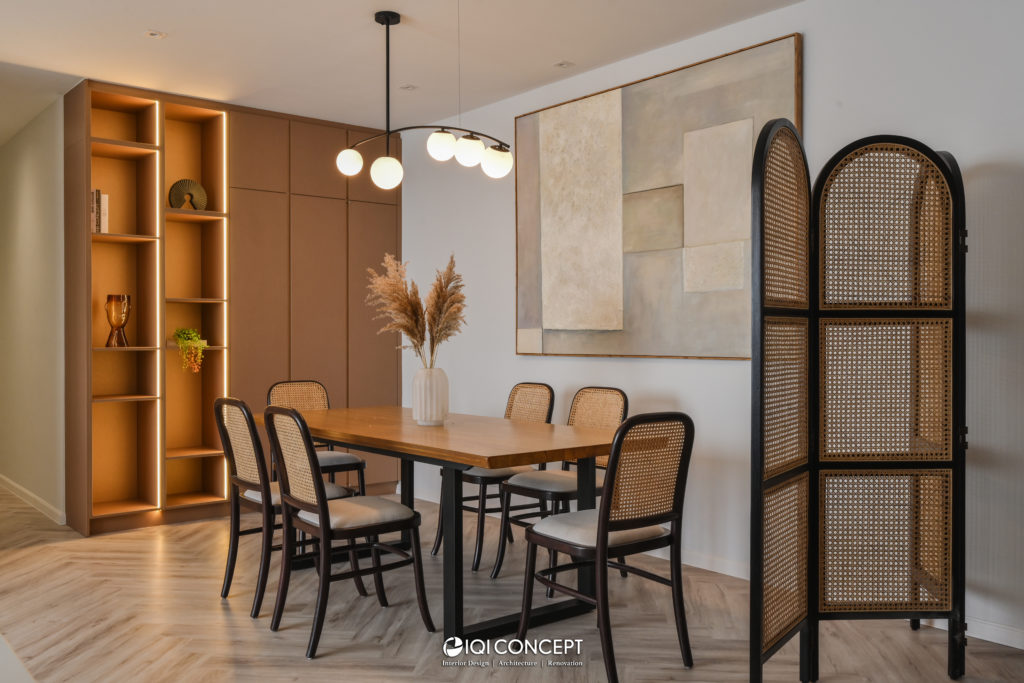 Lightweight, versatile, budget-friendly, and easily available locally, rattan is a fantastic natural material that can be woven seamlessly into your home.
It lends a casual warmth and inviting airiness that complements just about every design style, from classic country to mid-century modern. You don't even need whole pieces of rattan furniture for it to make an impact; use bamboo accents to highlight what you already have and refresh your interiors.
Three ways to feature rattan in your home:
Big pieces of furniture will certainly make a visual statement, but you can also incorporate rattan in small doses – as a mirror frame, bedside table, folding screens, or turn a basket into a lampshade!
Use rattan baskets and trays, in varying shapes and sizes, as containers or for various things around the house: laundry in the bathroom, remote control and other gadgets in the living room, and personal care products on your dressing table, for example. You can also get rattan coasters and placemats to dress up the dining table with.
Did you know that you can paint rattan? Pick a shade that works with the existing colour scheme in your house. Paint it on selected rattan items to give them a fresh, new look and update your home at the same time.
Pro tip
Play up rattan's raw, organic appeal by complementing it with other natural elements such as plants, shades of green, and floral or botanical patterns.
2. Bamboo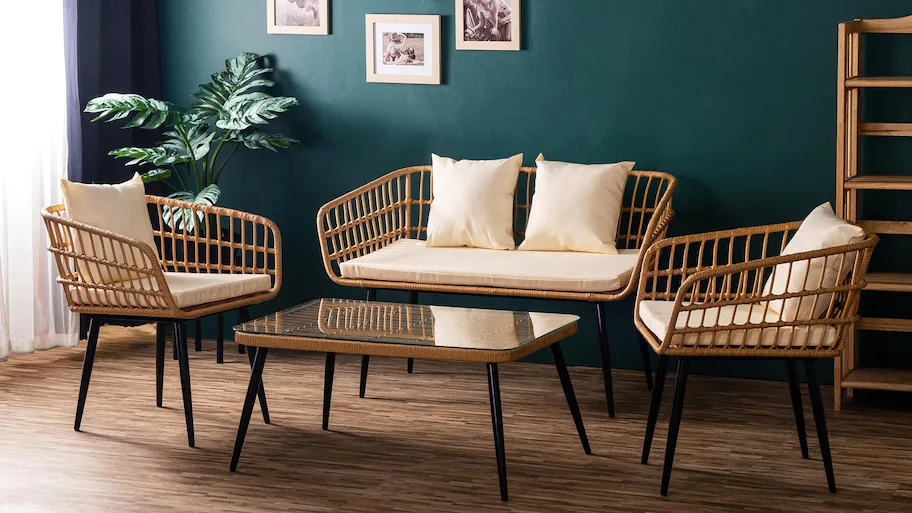 Photo credit: Source
If you like a woodsy kind of look but without the weight, bamboo is a great alternative and a cheaper one too. You can incorporate bamboo in its natural rod-like form, or milled and sanded into planks. Whether as a fitting or furnishing, bamboo instantly brings a tropical flair to your home that's rustic yet contemporary all at once. It can also help balance out the edginess that's often found in modern home décor.
Three ways to feature bamboo in your home:
Like rattan, bamboo works wonders as accents and small décor items such as room dividers, mirror frames, towel racks, and clothes stand. These are easy to blend into your existing layout, so you can refresh the look without too much effort.
Use it as flooring. With its high hardness rating (making it harder than many types of hardwood!), bamboo is ideal for high-traffic areas such as the hallway and living room. Bamboo floor planks come in a variety of styles, including vertical grain (striped appearance), flat grain (similar to plywood), and stranded (variegated).
Want to cover your windows with something that's light yet provides adequate shade? Try bamboo blinds. They function just as well as wooden blinds yet can help enhance light to add dimension to a room. They're also easier to install, clean, and maintain.
Pro tip
The simplest yet one of the most effective ways to let bamboo shine in your home is to place a few sticks in a pot or tall, large vase and park it in a corner where it's bound to catch the eye. You can also use a box filled with smooth pebbles for a Zen-like effect.
Add soft yellow lights underneath and you'll have an instant décor statement piece.
3. Batik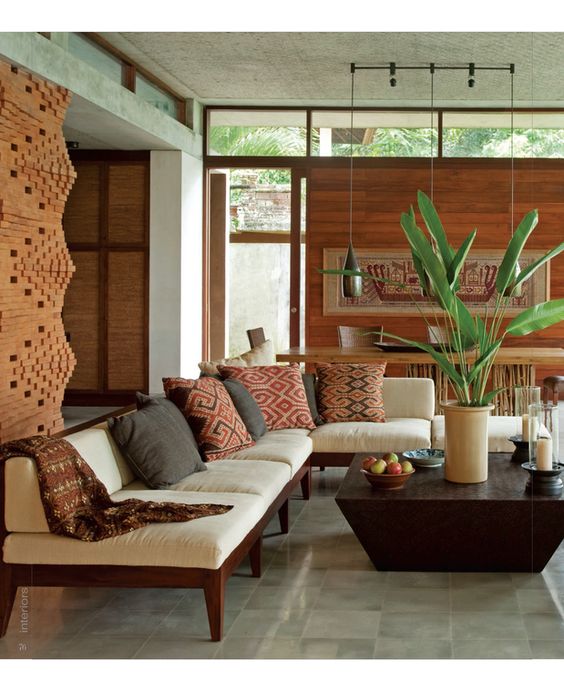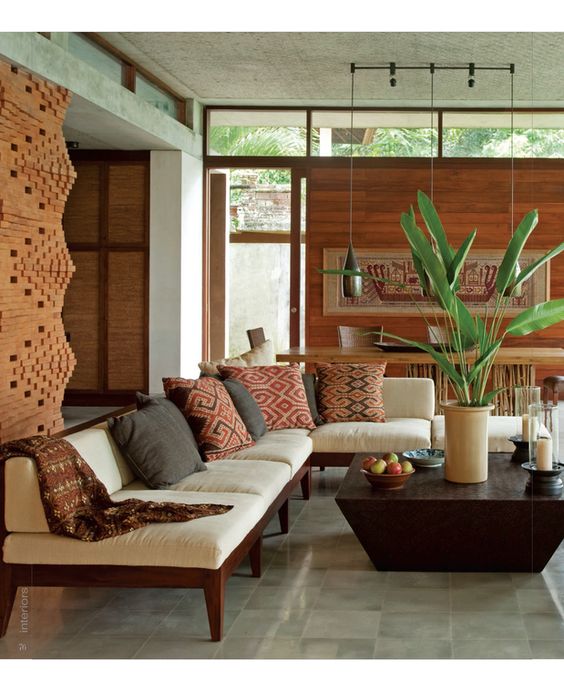 Every Malaysian knows and has worn batik one way or another, as apparel for both men and women, and of course the ubiquitous sarong that's great for multiple uses. The traditional wax-resist dyed fabric is almost always colourful and sports floral or botanical motifs. Batik doesn't just belong in the wardrobe, it also makes for great home décor.
Three ways to feature batik in your home:
From the living room to the kitchen, bathroom to the bedroom, you can utilize batik in so many ways and incarnations. Curtains, tablecloths, table runners, cushion covers, upholstery, coasters, oven mitts…the list is as endless as the choice of batik prints out there. Just be careful not to go overboard with the mix of colours and prints. It's a good idea to decide on a few key shades and stick to them.
Have a special batik that you cherish? It could be a piece of apparel that has sentimental value to you but that is not fit to be worn anymore. Frame it up as a photo. It doesn't have to be the whole apparel; consider a fragment of the fabric, as a reminder or memento.
Batik is art, and not just on cloth. It can be done on canvas as well, which can then be framed up and displayed as you would a piece of painting.
Pro tip
Here's a non-fabric way to bring batik into your home: replicate the motifs in DIY projects. Paint, spray paint, stencil, or decoupage them onto planters, vases, jars and other containers.
4. Peranakan tiles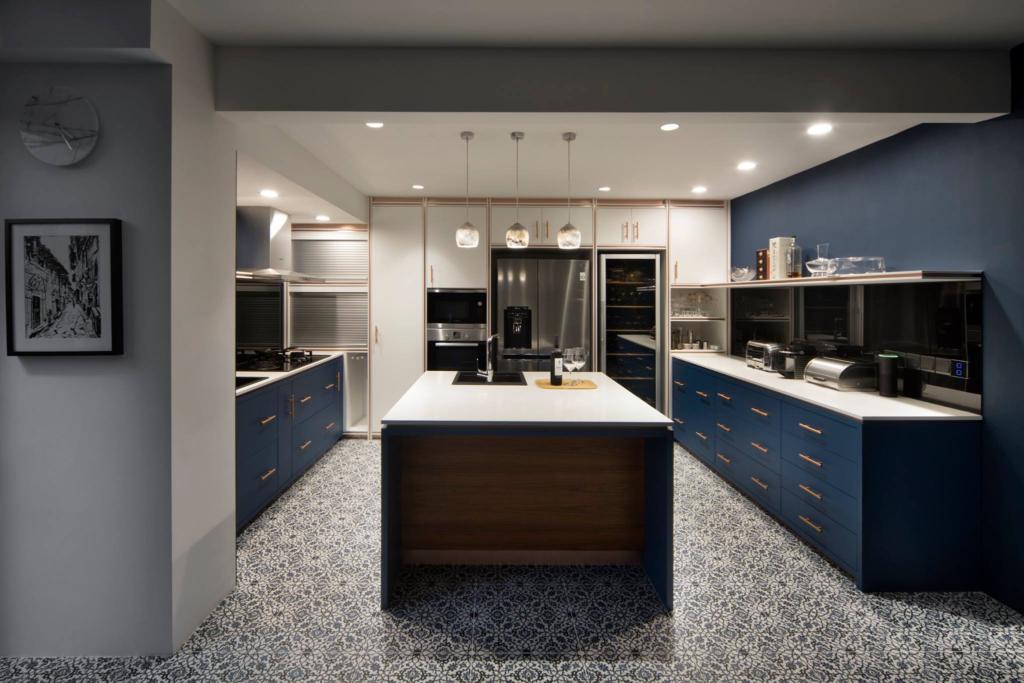 Photo credit: Source
Walk around the heritage zones of Melaka or Penang's George Town and you will come across many beautiful, intricate tiles adorning the floors and facades of century-old buildings. They are similar to the majolica tiles that were originally produced in parts of Europe. The Peranakan communities in then-Malaya had such deep appreciation for them that they fused them into their home design, turning them into such distinct features that locals began calling them Peranakan tiles. While original Peranakan tiles are hard to come by, their lasting popularity means that modern reproductions can be found – with hefty price tags. As a décor element, they don't just add colour but also cultural depth to your home.
Three ways to feature Peranakan tiles in your home:
With their bold colours and prints, Peranakan tiles can overwhelm your house if you use them to cover large areas. As design accents, they can uplift any space or room. For example, to decorate just part of a wall in the bathroom or use them for the kitchen backsplash.
Take a leaf from traditional Peranakan homes and apply them to your house façade. Use them to frame the front door or pattern the floor at the entrance.
You can find Peranakan tiles-inspired merchandise like coasters and cushion covers, which are easy additions to the home and that deliver both form and function.
Pro tip
Pair Peranakan tiles with simple contemporary tiles in matching solid colours or those with minimal, clean prints for a unique old-meets-new aesthetic.
---
Follow our socials to get the latest updates!
Looking to transform your home? Click here to get a free consultation now!