7 Malaysian Furniture Brands You Need To Know
These homegrown labels are not only proudly made in Malaysia but they are also upholding and reinventing local traditions and artistry.
Kantan Kollektiv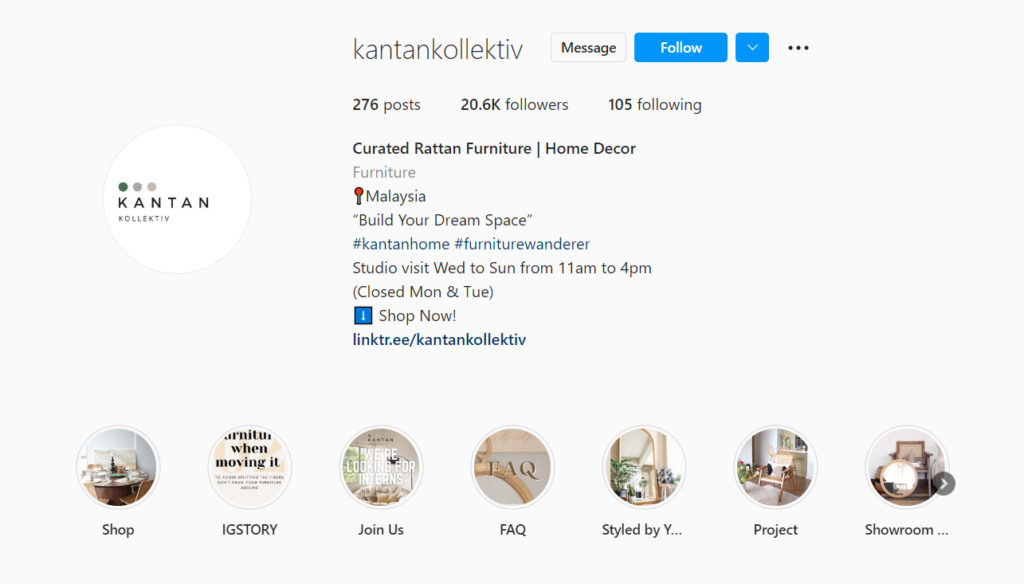 Specialising in rattan furniture, Kantan Kollektiv's offerings emphasise originality and individuality. Their pieces are inspired by the founders' travels and draw upon the ever-changing zeitgeist of locales around the world, merging East and West and the old with the new. What you get are timeless designs that are minimalist and elegant, with a touch of Scandinavian flair and a hint of the Hamptons. Each piece is carefully and lovingly handcrafted by a family of artisans, whose skills were honed and perfected through generations of practice and mastery.
2. Kedai Bikin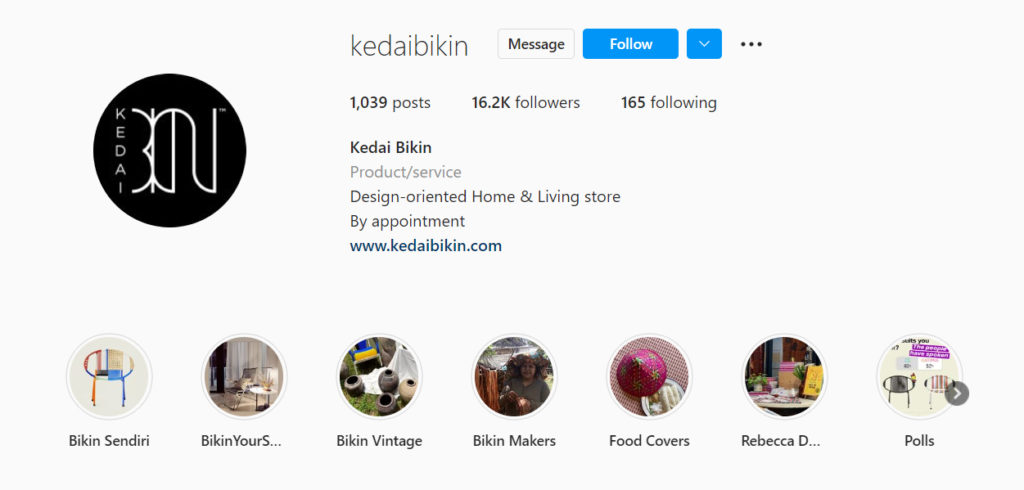 The retail arm of design consultancy Studio Bikin, this by-appointment-only store showcases a broad range of furniture and home accessories, which aim to revive retro favourites at reasonable prices. The designers work closely with local artisans, forging fruitful relationships that translate into quality goods for customers and direct benefits for the makers.
Kedai Bikin also carries a carefully-curated range of items by Malaysian and ASEAN designers, artisans, and craftsmen. One of their bestsellers is the Merdeka Chair (also available as a poster), their take on the PVC-rubber string weave chairs that were once de rigueur in many Malaysian homes. Other variants in the series include loungers with retractable footrests and bi-fold chairs that feature the addition of materials like timber and rattan.
3. Fine Grit Studio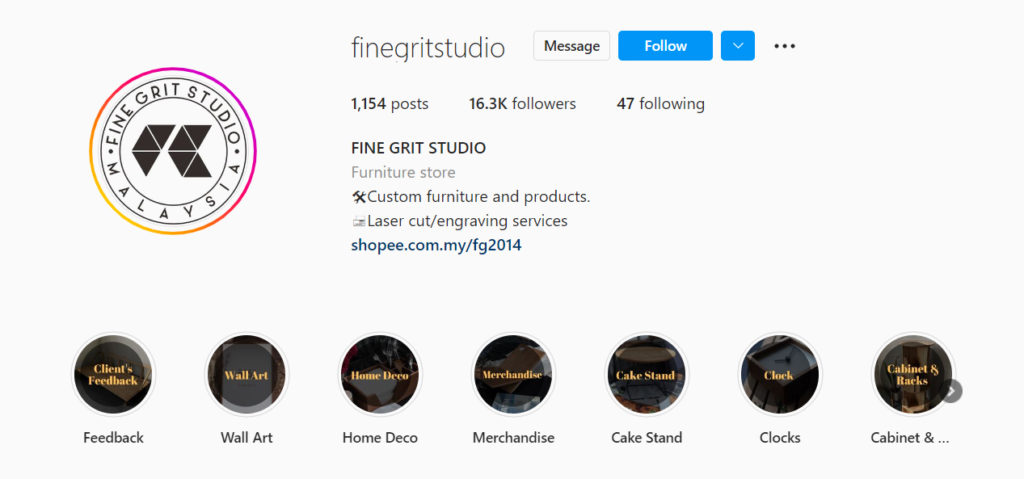 Founded by a pair of childhood friends who grew up to be engineers, Fine Grit Studio came about in 2014 because the pair wanted to offer custom furniture and products built with the highest precision and finest craftmanship. Together with a small team of young designers and makers, they produce pieces out of local woods, metal, glass, and tiles, often combined with laser cutting and engraving. They also have an online store where you can choose from a wide range of lifestyle and home décor products, including cake stands, pet accessories, desk organizers, and laptop stands.
4. LAIN Furniture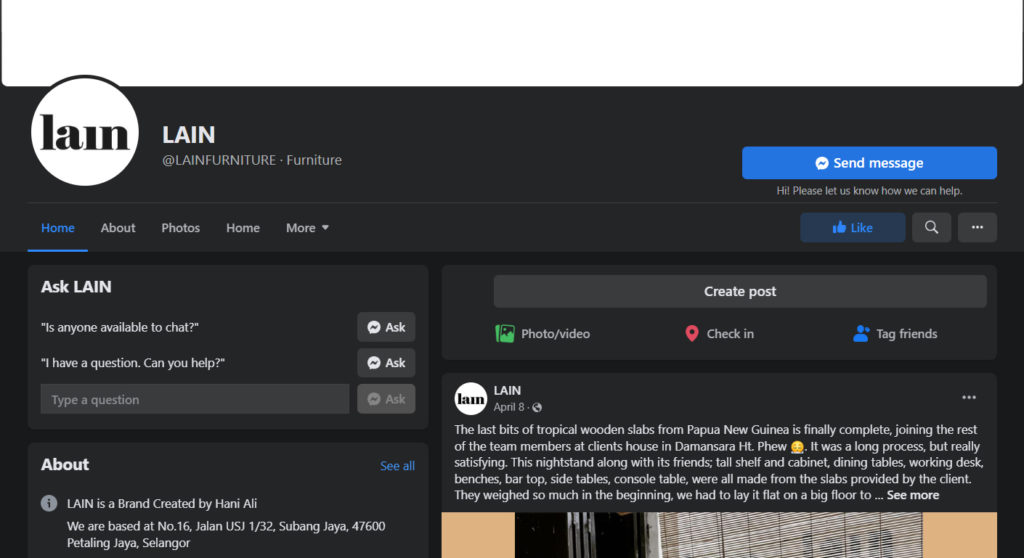 As the name implies, LAIN takes pride in being different and standing out from the norm. Many of their pieces are limited editions and celebrate Malaysia's uniqueness and richness, drawing inspirations from all things local, including fruits like the mangosteen.
Its Australia-trained founder Hani Ali is known for her attention to detail, and it shows in LAIN's impeccable woodwork, especially the use of the wood joinery technique that does not require nails. LAIN also makes it a point to upcycle vintage wood and give them a new lease of life while adding character and depth to the interiors of homes, galleries, and exhibition spaces.
5. Rattan Art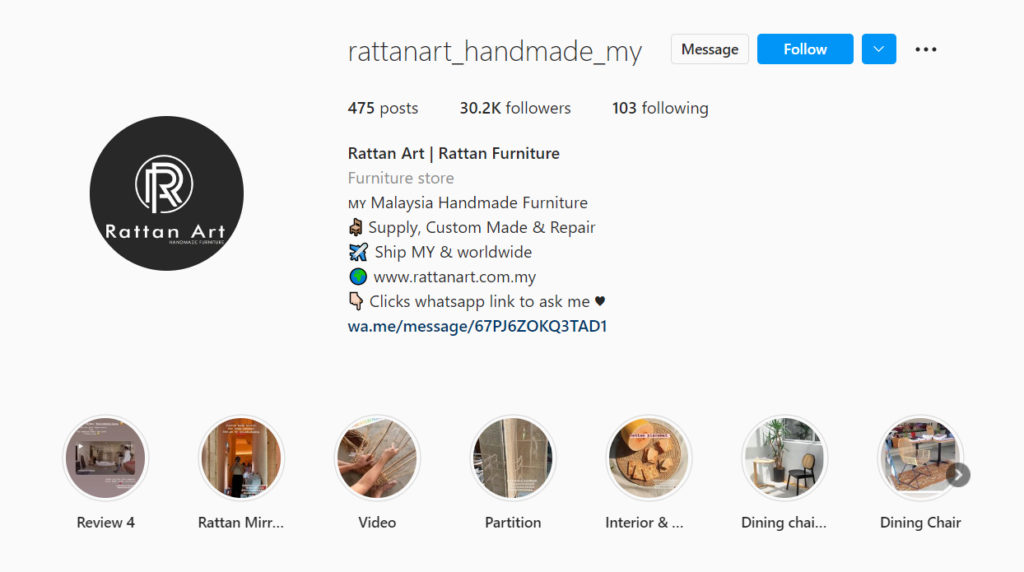 From small items like baskets, which they first produced in 1954, Rattan Art has grown leaps and bounds into what they are today. Founded by the Tay family, the brand has since expanded into the production of furniture, home décor, and accessories. Moreover, they are crafted not only from rattan but also from complementary materials such as aluminium.
While its repertoire grew, the company never wavered from its core values of providing comfort, using the best local materials, and delivering great workmanship. Besides ready pieces that you can buy from their online store, Rattan Art also provides custom services and has done up many commercial projects, including popular F&B outlets in the Klang Valley.
6. Rotan Lot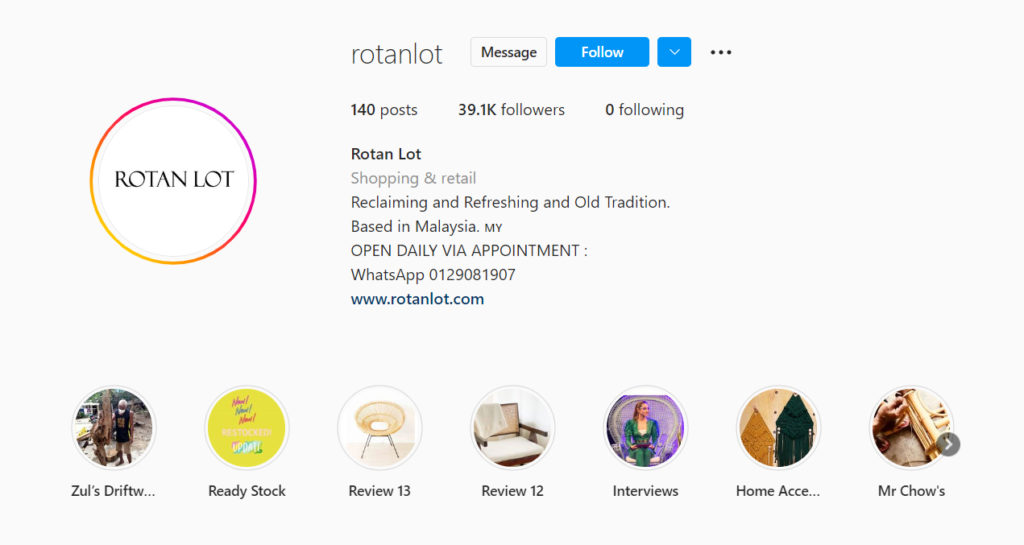 Rotan Lot's objective is to refresh the traditional favourite into fresh, versatile pieces that are affordable. Most importantly, sustainable so that they can be enjoyed for generations. They put the durability and flexibility of rattan to full use through a varied collection that was designed with the modern home in mind and can complement a range of interior styles, from bohemian chic to minimalist and Zen. While their designs are innovative, they are also careful to maintain the rustic appeal of rattan that evokes nostalgia among many Malaysians.
7. MAD3 (madethree studio)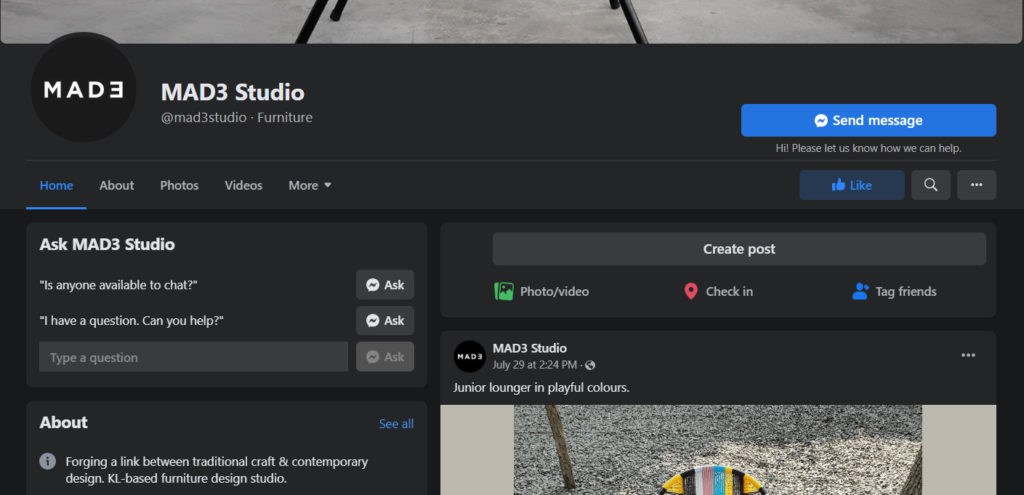 The trio who founded MADTHREE STUDIO was brought together by a shared passion for hand-crafted furniture and the belief that time-honoured handwork must be preserved for posterity. Also, they chose to focus on traditional PVC cord chairs while keeping a pulse on contemporary preferences. Merging the past with the present in both form and function. The result? Chairs that sport classic silhouettes and materials, updated with funky, edgy colour palettes. Their collection includes the "bulat" (round) chairs, S-stools, foldable twin seats, loungers, and armchairs.
---
Follow our socials to get the latest updates!
Looking to transform your home? Click here to get a free consultation now!