Roofing 101: Best Materials for Malaysian Weather
Roofs are more than just overhead protection but can also help determine how energy-efficient your home is.
Whenever there's a heat wave, does your home feel like an oven, or do you feel fairly cool and comfortable? Temperature aside, the major contributing factor is the material. Some could be transferring the heat into your home, driving you to crank up the air-conditioner and therefore, spiking your electricity bills. The right roof materials, on the other hand, will not only help weather the warmth but also promote good airflow and ventilation within your four walls. Here's a guide on the most suitable roof materials for our tropical climate, and the pros and cons of each.
Down to earth
Meaning "cooked earth" in Italian, terracotta tiles are highly resistant to heat and are known to last for decades. Another plus point is their curved shape, which helps cool down the roof and the interiors of homes by allowing air to circulate beneath the surface. These tiles are pretty heavy, however, so you may need to reinforce your roof before installing them. The price points are equally hefty but with their long shelf life, it could still work out to be a worthy investment in the long run.
A concrete solution
A close (and more budget-friendly) alternative to terra-cotta is concrete. It takes time to warm up under the sun. It also helps keep the heat away from your home longer too. Besides the classic grey slate, concrete tiles these days also come in colour so you have options. For better energy efficiency, choose the S-tile variant that sports a wave pattern for improved airflow, just like their terra-cotta cousins.
Not by a long stretch
Also known as rubber roofing for its rubber-like texture and feel, EPDM (ethylene propylene diene monomer) tiles are extremely sturdy, flexible, fire resistant, and can withstand UV rays without cracking. The addition of titanium oxide as a coating makes them even more effective in reducing heat, by reflecting it into the atmosphere. While they're susceptible to puncture, EPDM tiles are quite easy to repair. Overall, they're a cost-effective option as they are long lasting and require minimal maintenance.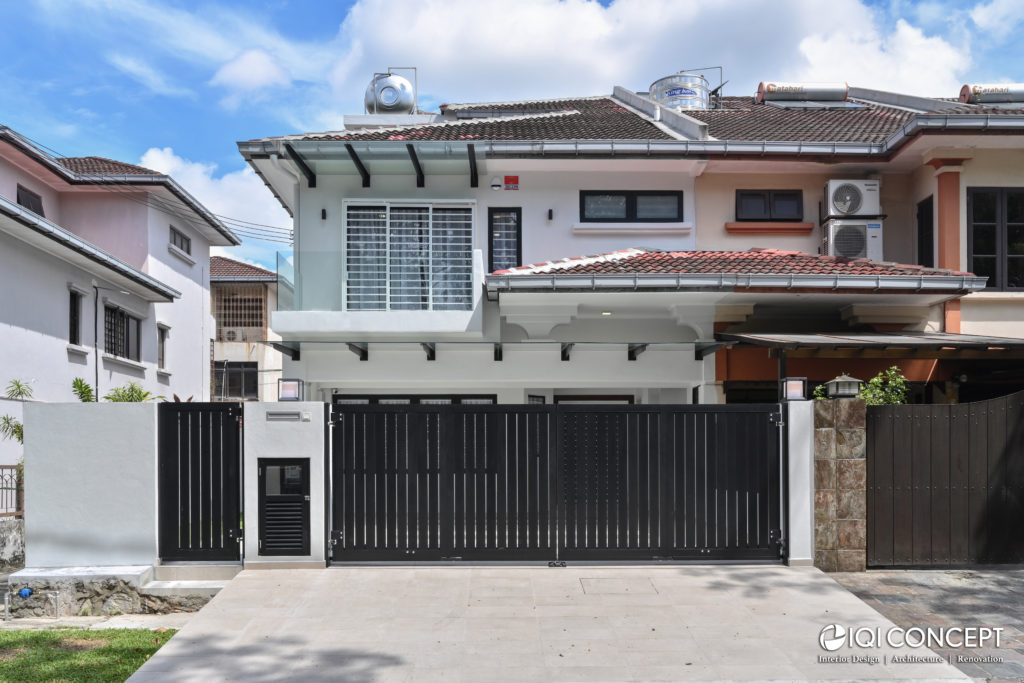 Peddle to the metal
Once considered tacky, metal roofs are now the second most popular, largely because of their sustainability and durability. The most common types of metal roofs – aluminium, copper, and steel – are usually made from recycled materials, such as soda cans, and are known to last up to 60 years. They can withstand various environmental elements including rain, strong winds, and mould, and are fire-resistant. Metal roofing systems typically include a thermal barrier that prevents heat from seeping into the home.
A garden for a roof
It may sound like the stuff of fairy tales, but a roof that's covered in lush greenery is a practical choice to offset our tropical heat. These green roofs suspend live plants over a waterproof cover and not only help the home reduce its heat absorption, but also improve air quality and slow down stormwater flow (by retaining up to 75% of rainwater). Just like a garden, these "living" roofs need regular care and tending to so be prepared to put in the time and effort. They can add up in weight too and your roof will likely require additional structural support.
Solar regeneration
The tile options listed above help manage heat mainly through deflection and reduced absorption. But what if you could turn the unwanted heat into another energy form? Enter photovoltaic tiles (also known as PV roof shingles), which capture solar power and churn it into electricity. Unlike the bulky solar panels of the past, these are sleek-looking versions of regular tiles with solar function built into them. They're made to be more durable than regular roof tiles. Currently, options and availability are limited as it's a developing industry.
For most homeowners, the decision as to which material to build the roof from is driven mainly by cost. While price is an important yardstick, do take into consideration things like durability and ease of maintenance. Ultimately, any of these tropical-friendly roofing will serve you well as they help dissipate heat and keep your home cooler, to varying degrees.
---
Follow our socials to get the latest updates!
Looking to transform your home? Click here to get a free consultation now!