Outdoor Furniture: Creating Functional and Stylish Outdoor Spaces
Enhancing your outdoor spaces with stylish and functional furniture can transform your backyard or patio into a cozy oasis for relaxation, entertainment, and enjoying the great outdoors. In this blog, we'll delve into the art of selecting outdoor furniture that seamlessly merges functionality with style. From weather-resistant materials to clever space optimization techniques, we'll provide you with valuable tips to help you curate inviting and comfortable outdoor living areas.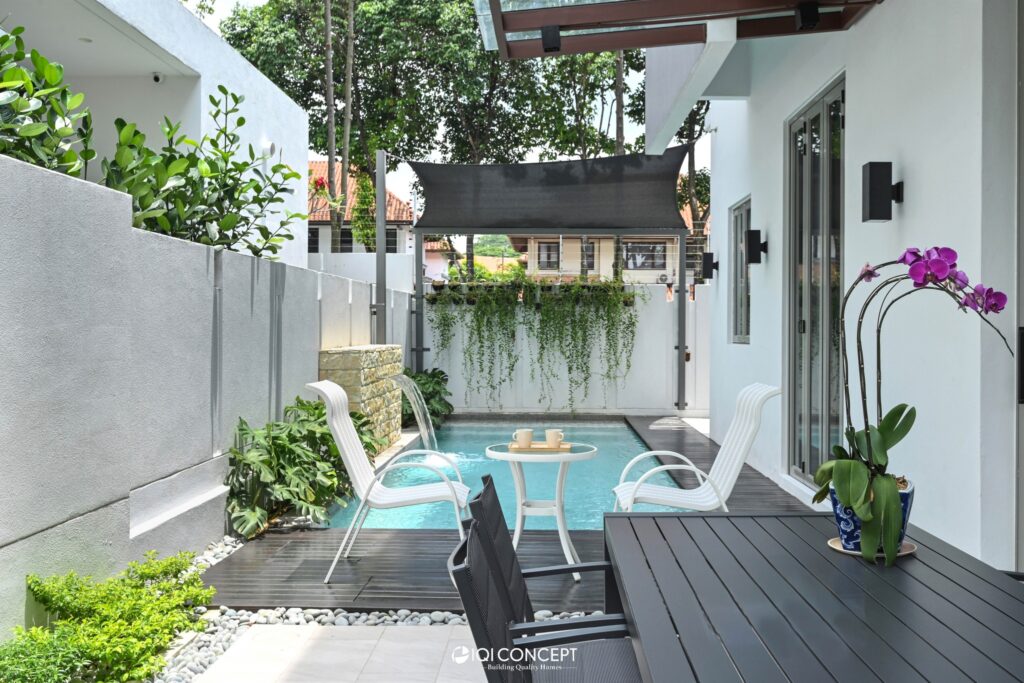 Consider Weather-Resistant Materials: When it comes to outdoor furniture, durability is paramount. Opt for materials that can withstand the elements, such as aluminum, teak, wicker, or wrought iron. These materials are designed to resist moisture, UV rays, and temperature fluctuations, ensuring that your furniture remains in excellent condition even when exposed to changing weather conditions.

Embrace Space Optimization: Outdoor spaces often come in various sizes, so it's crucial to make the most of the available area. Choose furniture pieces that are appropriately scaled to your space. Consider multifunctional furniture like foldable tables, stackable chairs, and modular seating sets. This not only maximizes your space but also allows you to adapt your outdoor area for different occasions.

Define Different Zones: Just like your indoor spaces, outdoor areas benefit from being divided into functional zones. Create separate zones for dining, lounging, and entertaining by strategically placing furniture. For instance, use a dining set for alfresco meals and a comfortable lounge set for relaxation. Adding a hammock or swing chair can introduce an extra touch of leisure.

Harmonize with the Environment: Blend your outdoor furniture with the natural surroundings. Choose colors and designs that complement the outdoor landscape and architecture. Earthy tones, muted colors, and nature-inspired patterns often work well in outdoor settings. Cushions and throw pillows in weather-resistant fabrics can also add pops of color and comfort.

Incorporate Smart Storage: Efficient storage solutions are essential to keep your outdoor space tidy and organized. Opt for furniture pieces with built-in storage, such as benches with hidden compartments. Storage ottomans can serve as both seating and a place to stow away outdoor cushions, blankets, and other essentials.

Pay Attention to Comfort: Comfort should be a top priority when selecting outdoor furniture. Invest in plush cushions and pillows made from weather-resistant materials that offer support and coziness. Adjustable recliners, hammocks, and loungers can take relaxation to the next level, making your outdoor area a true haven.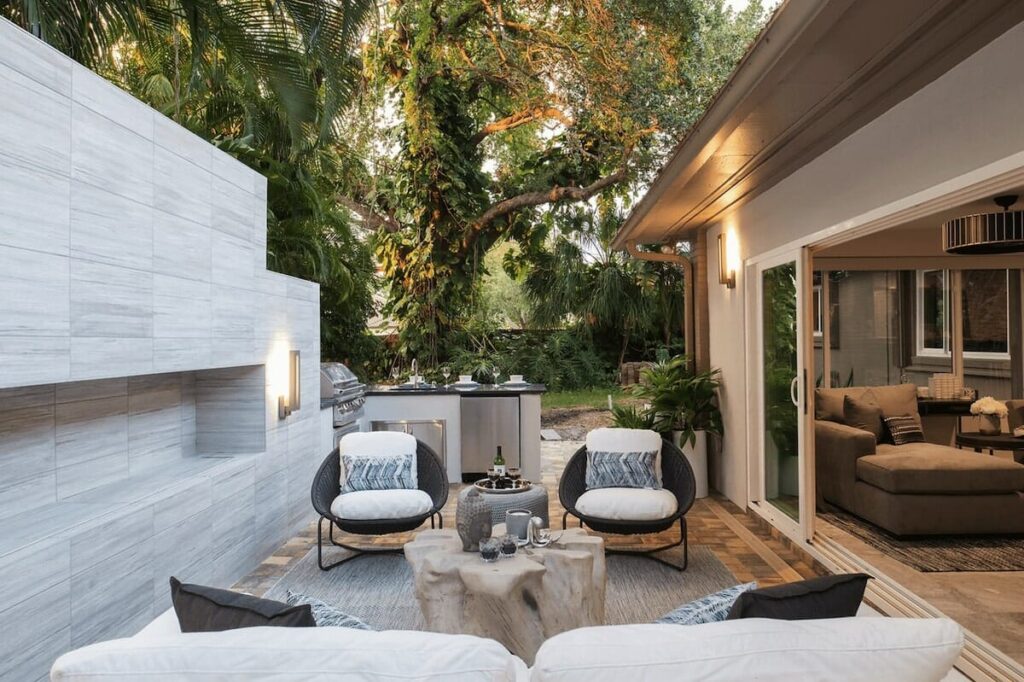 Transforming your outdoor space with functional and stylish furniture can breathe new life into your home and create a welcoming extension of your living areas. By selecting weather-resistant materials, optimizing space, and creating distinct zones, you can design outdoor spaces that seamlessly combine comfort, style, and functionality. So, whether you're hosting gatherings, enjoying serene moments, or basking in the beauty of nature, your outdoor furniture will play a pivotal role in enhancing your overall outdoor experience.
---
Ready to transform your home? Click here to schedule a free consultation with us today and let's turn your dream home into a reality!

Follow our socials to get the latest updates or WhatsApp us to get to know about our services!