HOW TO INCORPORATE CURVES INTO YOUR HOME
Be it architectural elements or décor styles, curved styles are currently in the spotlight and for all the right reasons. Here are some ways to embrace this trend.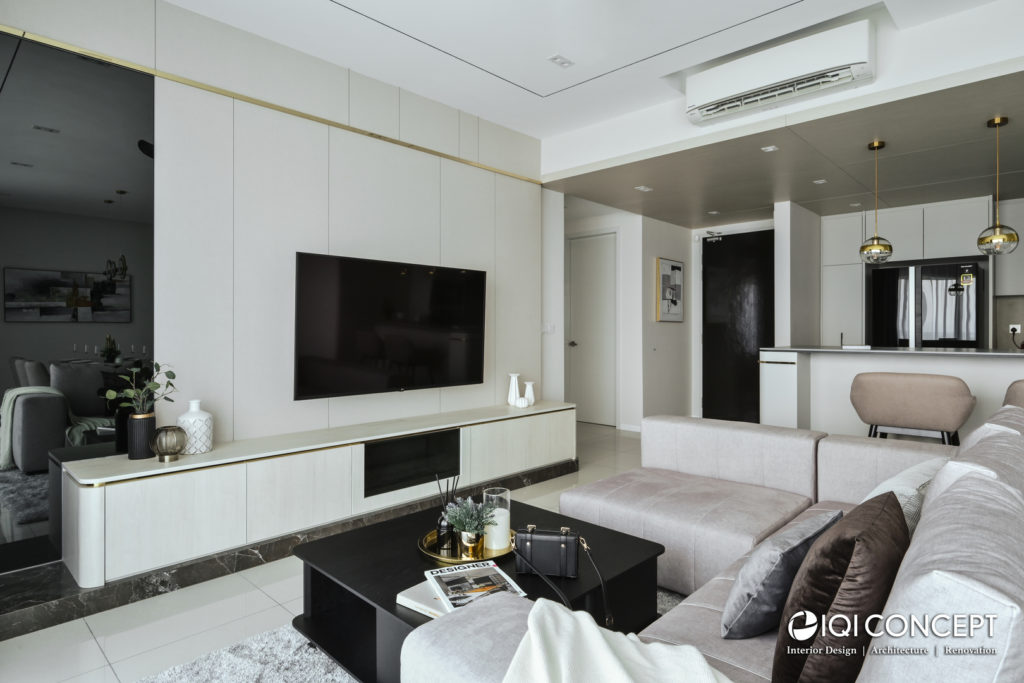 Sexy, sweeping, and soothing…curved shapes or angles, whether in a piece of furniture, statement décor, house fitting or design feature, have the tendency to evoke all that, perhaps due to their organic presence in nature. Aesthetically, they make things more pleasing to the eye, besides softening hard lines and rigid silhouettes while creating depth and lending a sense of fluidity to spaces. From a design perspective, curves can complement all architectural and interior styles and can be incorporated in multiple ways. Here are some tips on adding curves in all the right places.
1. Make an entry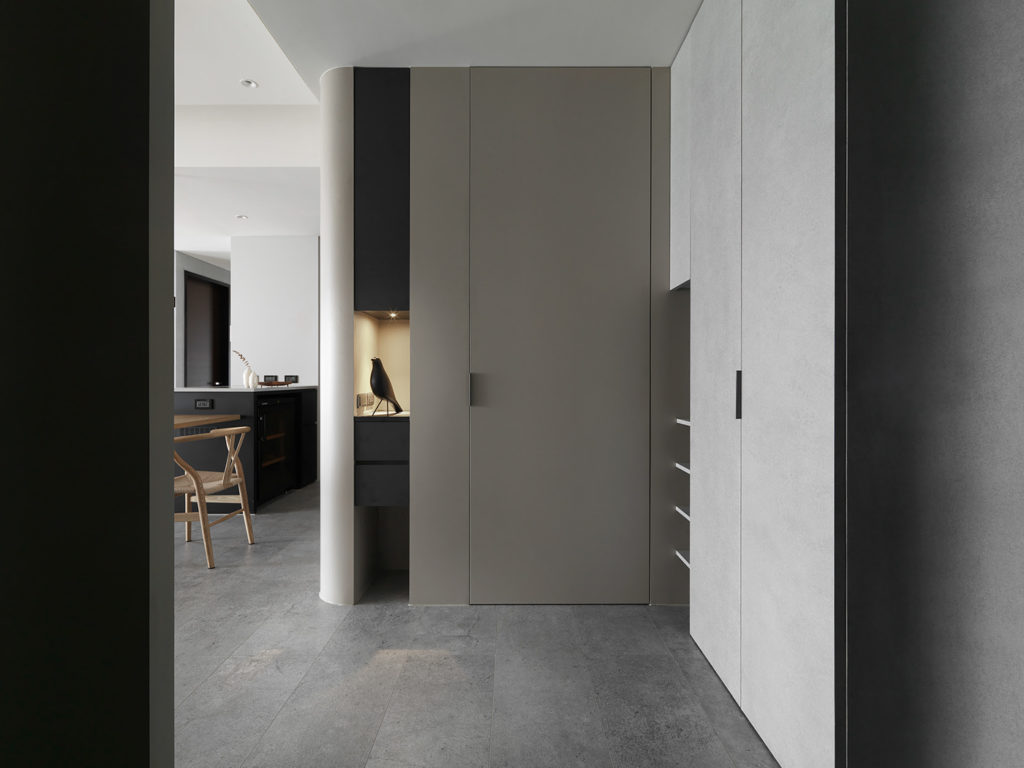 One of the visual impacts of curves is they direct the eye to a focal point, so think about where you'd want your guests to look first. The hallway is an ideal spot as it will make an immediate statement upon entry into your home, a bit of drama that hints of what lies ahead. You can place an arch over the doorway, carve out a moon door, or have a moon window within the living room.
2. Form and function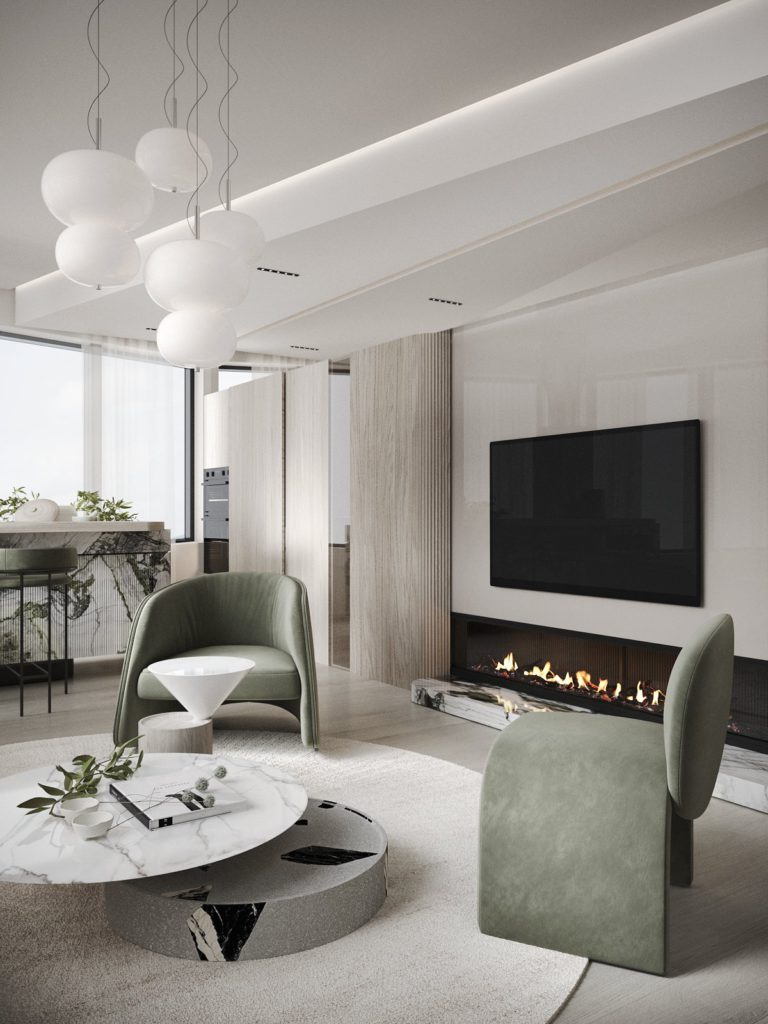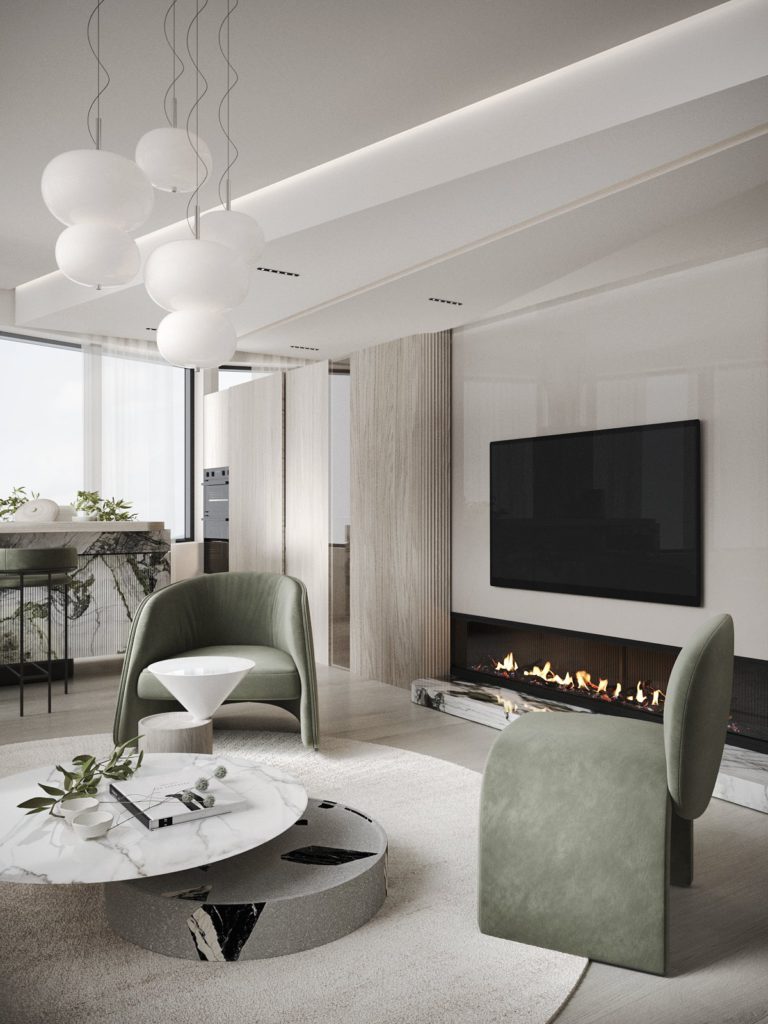 The living room tends to be the busiest area of a home as that's where you fit in a variety of furnishings. You don't have to go all out applying curves everywhere just to bring the trend across. In fact, sometimes one statement piece can leave an even stronger visual impact – a sizeable rug in the centre of the room, a striking standing lamp or rounded lighting niche, curved beams, or an oversized pouf will all stand out very well. If you prefer a collection of curved things, then aim for subtlety. Choose small items such as vases, candle holders, cushions or those with slim silhouettes like room dividers. That way, you're punctuating the living room with curves without overwhelming it.
3. Bathroom basics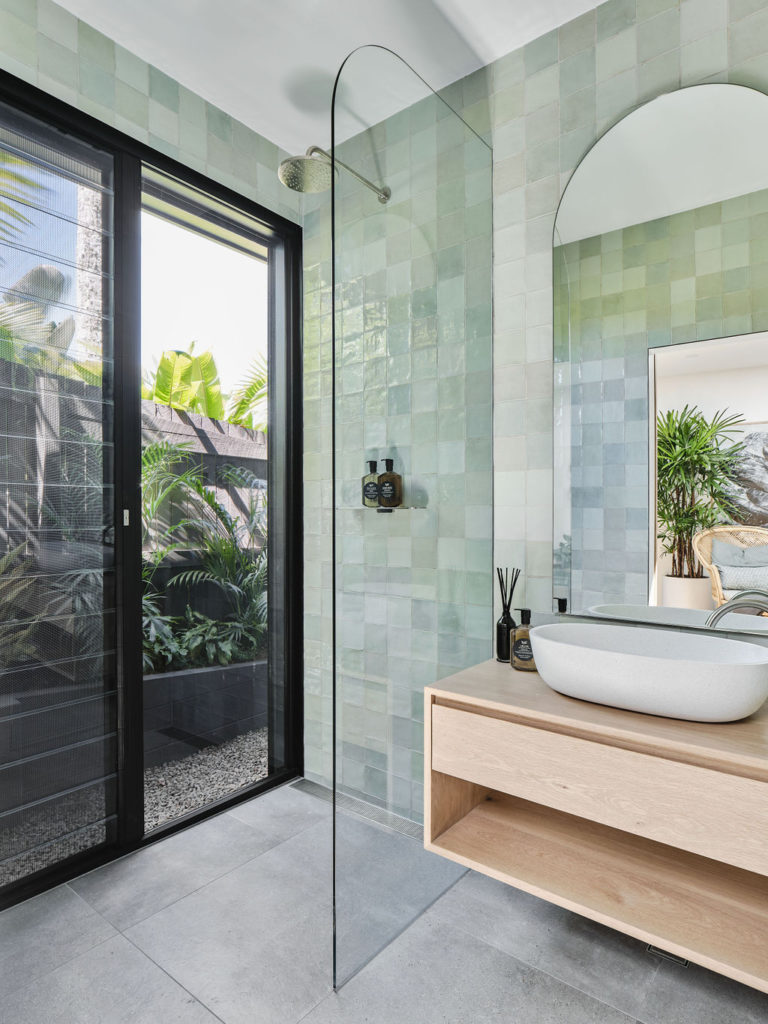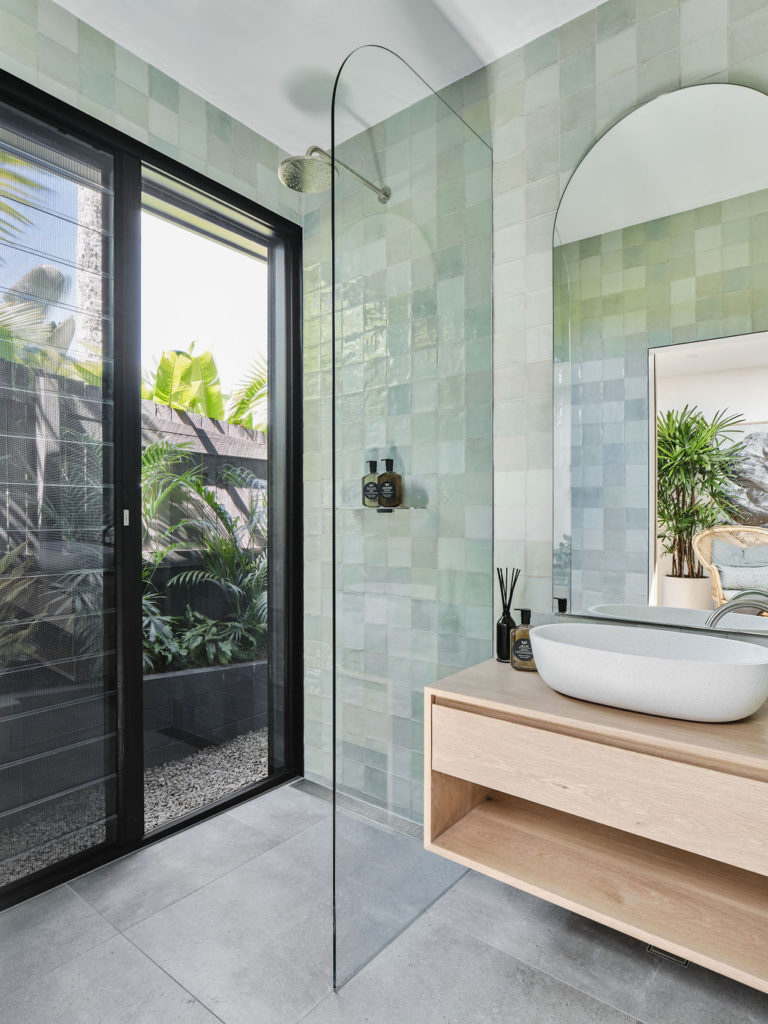 Bathrooms tend to be filled with linear elements, giving them a typically rigid and restrictive outlook. There are simple ways to bring in the curves, such as an oval mirror above the sink, a circular porthole, scallop or fish scale tiles for the walls, a floor mat or shower curtains with circular prints. For more advanced features, consider creating a curved wall in the shower. This is also a trick that can make a narrow shower cubicle look more expansive and if you really want it to make an impact, cover the wall in mosaic.
4. Kitchen confidential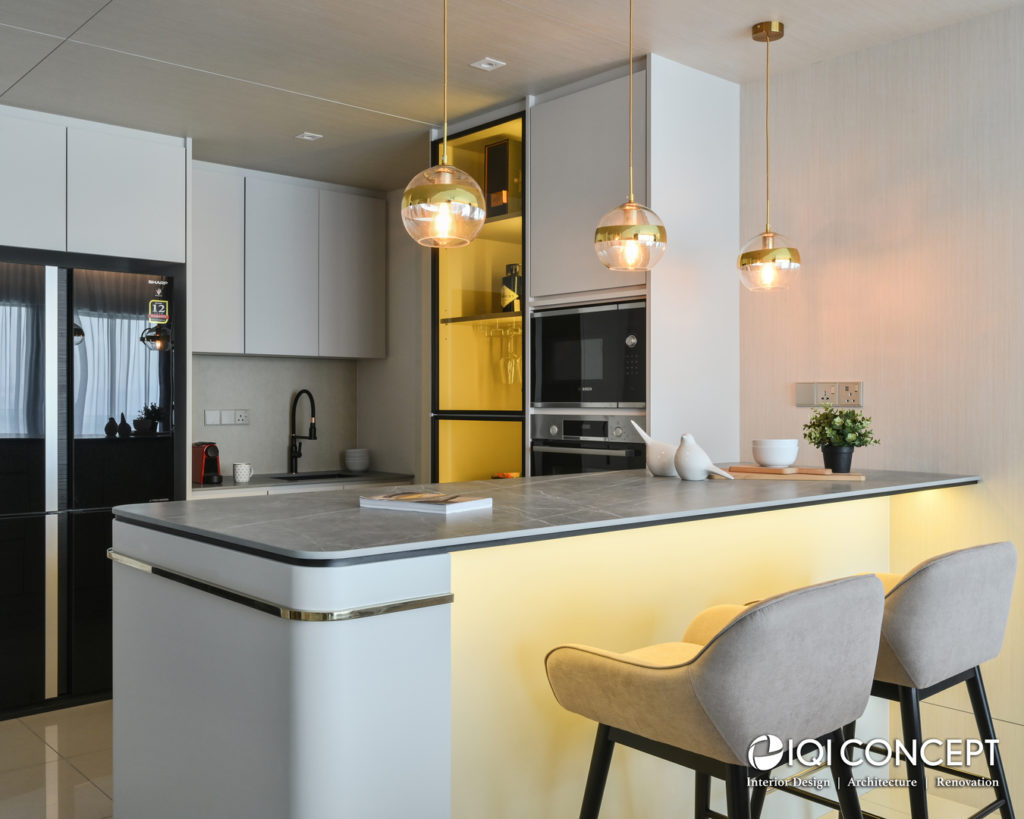 Besides bathrooms, kitchens are another area of the home that's heavy on straight lines and boxy silhouettes, and that is where curves can shine. Having a round dining table is the easiest thing you can do and while a circular island kitchen may not be practical (unless you're blessed with ample space), you can soften a rectangular one with rounded edges. To take it further, pair it with retro bar stools that have round seats and curved backs. Wall decal, drawer handles, and curved beams are the other areas that can support the trend, and you can also embrace it with features like faucets, or things displayed on countertops such as utensils, cutlery holders, and condiment canisters.
5. Bedroom secrets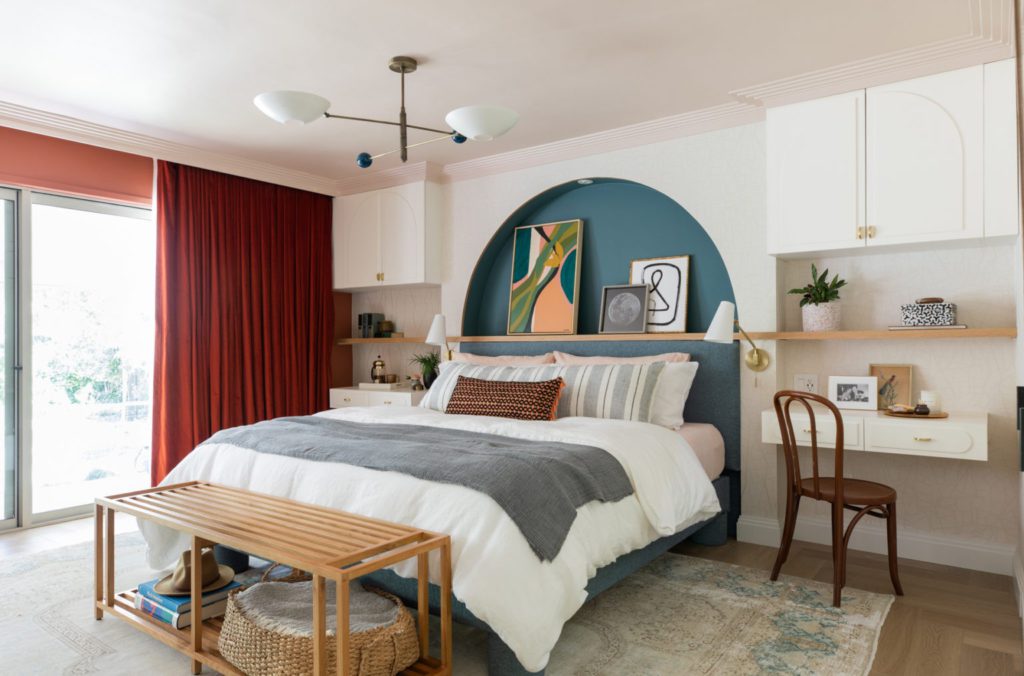 Curves are excellent for the bedroom, to soften hard edges and create an inviting environment that's perfect for rest and recovery. Many of the tips mentioned above are just as suitable, such as arched doorways, a large furniture piece, oval mirrors, and circular prints on soft furnishings. Other areas you can look at to round things up are the wardrobe doors, bay window seat, dressing table, bed headboard, and décor such as bedside table lamp and wall decorations.
The most important thing to remember is balance. Curves should always be accompanied by straight lines, with the former used to cut through the monotony of the latter in a given space. Too much curves can end up creating a dizzying, not dazzling, effect. Keep this in mind so that you can stay ahead of the curves.
---
Follow our socials to get the latest updates!
Looking to transform your home? Click here to get a free consultation now!