14 BEST-KEPT INTERIOR DESIGN SECRETS, UNVEILED
We dug deep into interior designers' vault of know-how and here are their top tips for transforming a simple house into a dream home. Read further for the best-kept interior design secrets!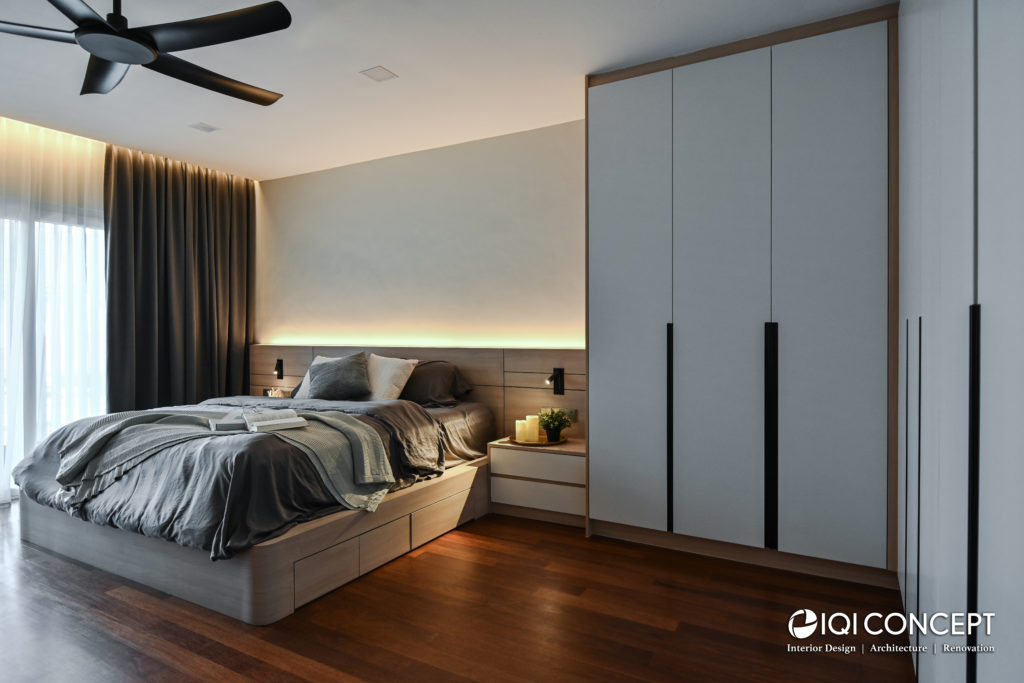 1. Stick to a colour palette
There's no rule against mixing styles and furniture pieces but you don't want to end up with something so jumbled, it resembles a disorganised flea market. The key is in deciding on a palette upfront and picking pieces that fit that colour scheme. Choose three to four shades that you like and that complement each other. Then you can play with different shapes, silhouettes, materials, and textures and still end up with a cohesive look.
2. Colour your mood
When it comes to deciding on a colour palette, think about the kind of vibe you want the space to give off and how you would like to feel when you're in it. Calm and relaxing, warm and inviting, or rustic and romantic? That will help you pinpoint the key colours for main features such as the walls and supporting shades for accents.
Here's a guide to help you pick on the colour scheme for your home: read
3. Home is where the art is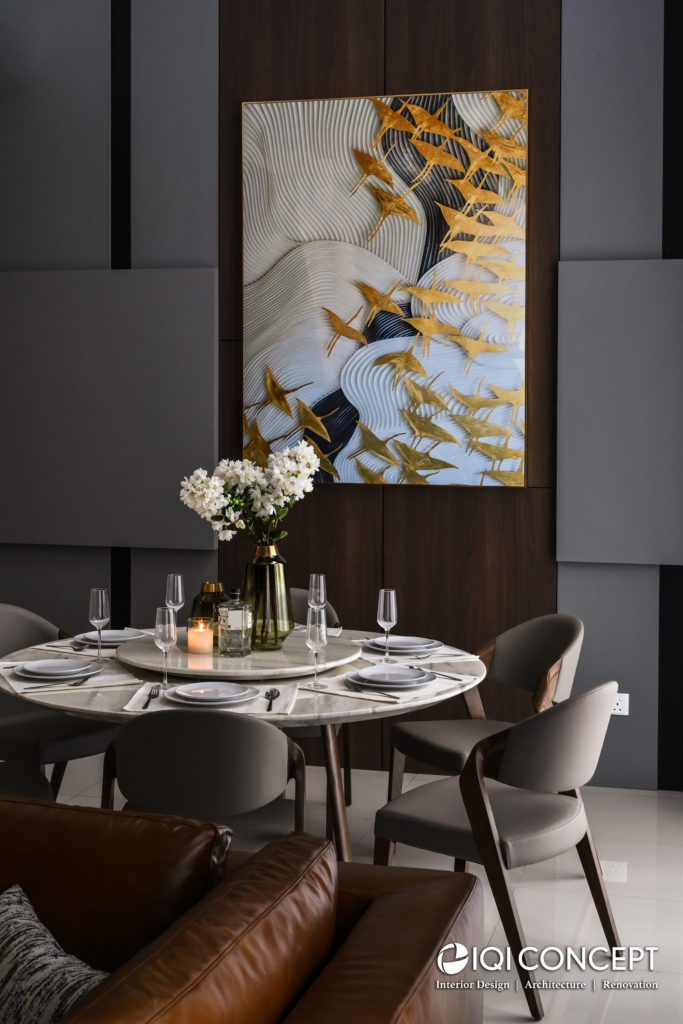 Don't underestimate the effect of art to brighten up your home. An expressive piece can inject energy and lend depth to any space. Most people shy away from displaying art because they feel they don't know enough about the subject, but you don't have to be a collector or invest in famous or expensive masterpieces. Look for works that are unique and eye-catching, they'll instantly up the visual impact in a given room. Here's an extra tip: A large piece of art will make a small space look and feel bigger.
4. Let there be light
Here's an easy trick to make your house look more expansive and expensive – make it as well-lit as possible. This means ensuring adequate illumination with artificial lighting and also letting in as much natural sunlight as possible. Sheer curtains in the living room and kitchen, and ample light fixtures for bedrooms and bathrooms will all contribute towards making your home look more put together.
5. Add glass for class
Mirrors are not the only tools that can make a room look bigger, glass does the trick just as well. It can be easily incorporated into various facets of the home: Surfaces of tables and cabinets, shower stalls, door inserts, and décor pieces.
6. Build a gallery wall
Photographs of loved ones, snapshots from your vacations, favourite quotes and posters framed up – put these together and you have a gallery wall that's conversation worthy. But don't just randomly throw them together, map out what goes where first. An easy way to do this is to create a mock-up using cardboard or paper that are cut to size. Move them around until the layout looks right and only then do you hang up the actual pieces.
7. Dress up with plants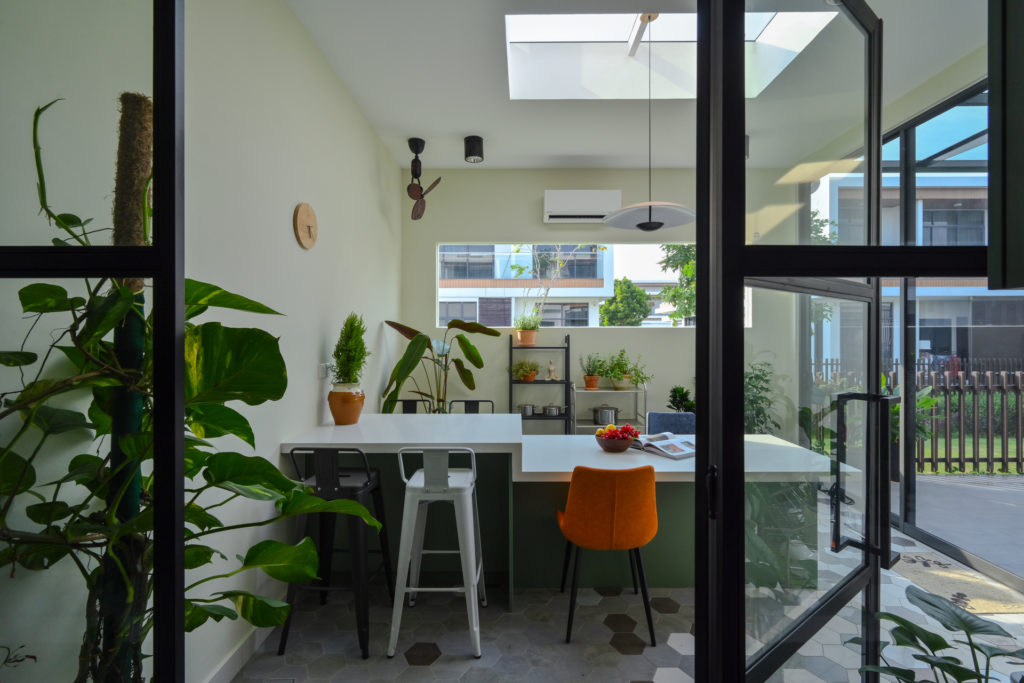 Little spots of greenery can do wonders to bring more life and energy into a room. There's a huge variety of plants that will grow well indoors; find the ones that best suit the amount of space and sunlight you have. You can make them look more interesting by using unconventional planters like empty food tins, buckets, enamel pots or colanders, an old pair of boots, rattan baskets…the possibilities are endless.
8. Change with the seasons
Simple can go a long way when it comes to giving your home a fresh update – just swap out the soft furnishings and décor pieces from time to time to keep things interesting. Change the curtains or cushion covers, add rugs or throws, replace the lampshades… these small yet impactful touches can really make a difference.
9. Cover odd angles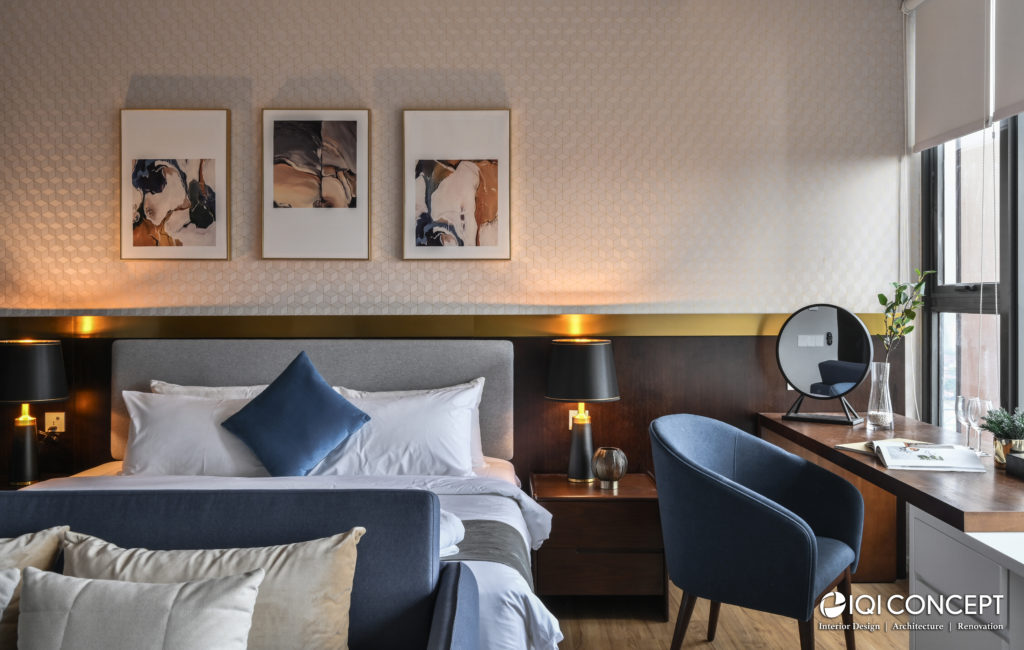 Wallpapers are great for concealing weird angles or jut-outs. They create a seamless appearance, distracting the eye from the oddity of the space. At the same time, they help make a small room look bigger. Go for bold colours and busy prints to enhance the visual appeal.
10. Space it out
There's a tendency to fill up every available space, especially when you're caught up in the excitement of decorating a new home. You want to leave some breathing space for your home to grow with you. You also want to make sure you're able to move around comfortably without knocking into things. For example, as a general rule, leave about 45cm between sofas or chairs and the coffee table in your living room.
11. Don't scrimp on floors
There are many ways to save but there are some things you don't want to scrimp on as it will cost you more to redo them later. Flooring is chief among them. You'd have to up end the entire home if you want to put in new tiles or covering! Set aside the biggest chunk of your budget for the floors and you won't regret it.
12. Magic number 3
…or any odd number, for that matter. We're talking about grouping things together to form décor highlights. Odd number of items work better in creating visual interest, whether it's cushions on the sofa or framed photographs on a shelf.
13. Turn drab furniture into fab features
Outgrown a particular piece of furniture? Sometimes, all it needs is a bit of a makeover and it will fit right back into your home. A fresh lick of paint is one of the easiest and most effective transformations. You can also add design details like wallpaper (on the back of cupboards or bookshelves) and new knobs or handles (for drawers and cupboards).
14. Booked for style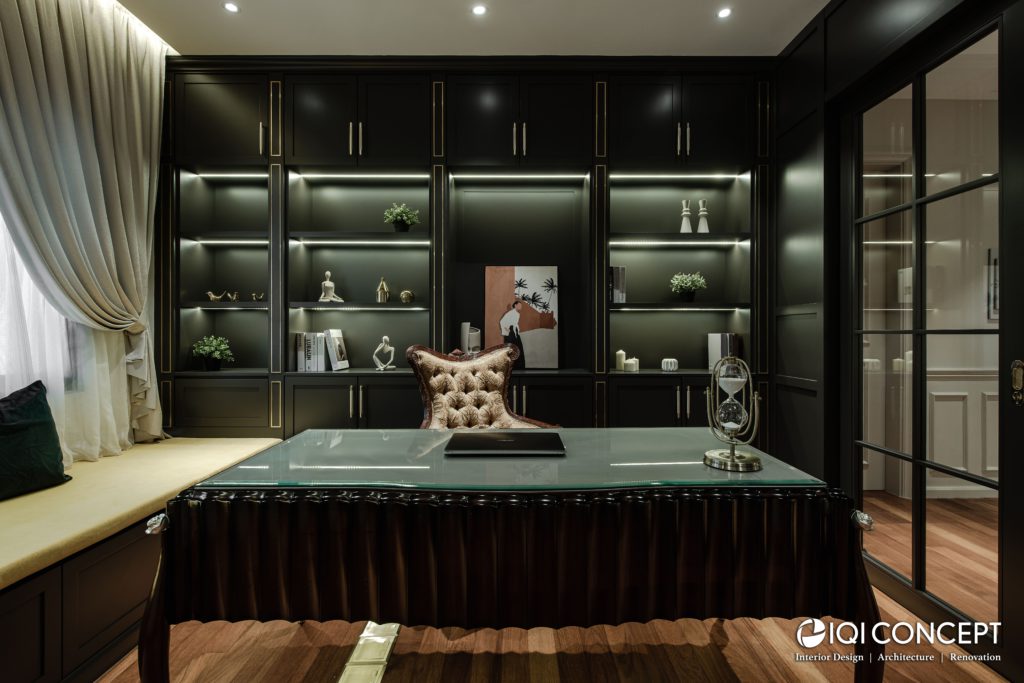 Did you know that your bookshelf can be both practical storage and decorative display? Follow this rule: Two-third books, one-third accessories. The latter can comprise a mix of items including potted plants, figurines, and candles. Books can be arranged vertically or horizontally. Group items in odd numbers and in matching colours. Make sure to leave some negative space so your bookshelf doesn't look cluttered.
---
Follow our socials to get the latest updates!
Looking to transform your home? Click here to get a free consultation now!