10 Best Home Entryway Design Ideas That Leave Lasting Impressions
What's the first thing someone sees when they walk through your front door? Your home's entryway is what greets your return home every day and your first chance to leave an impression on guests. Here are some ideas to make it a good one.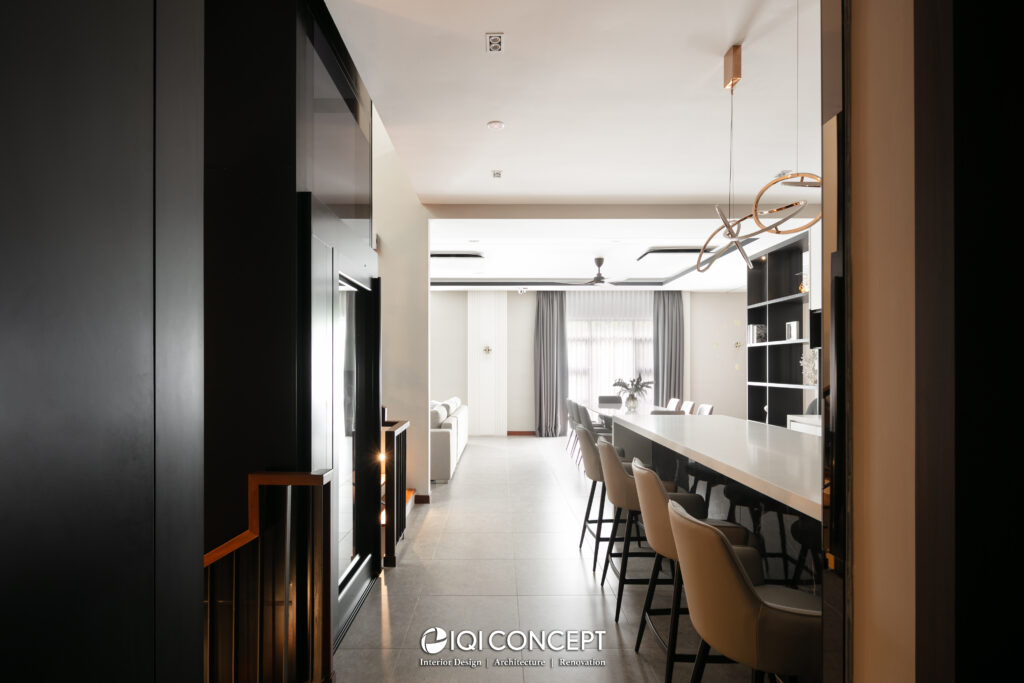 Choose your statement and express it
What's the first thing you want your home to say? You can opt to be bold and striking, chic and minimalist, or eclectic and interesting – truly, there are no rules or limitations. Once you've decided on the 'what', start thinking of 'how' to make that statement. You don't have to say too much so it's best to keep to one statement piece. That can be furniture, wall décor like a mirror, paint colour or wallpaper, a piece of art or framed photograph.
Colourful or monochromatic?
Throw some shade and we mean that in a stylish way by making colour the theme of your entryway. Take a bold step with a strong colour that gets attention right away or go for the other end of the spectrum with a monochromatic palette. Either way, let it set the tone for your home and speak of your personality.
Light it up
When designing your entry way, think of how the space will look during the day (when there's natural light) and at night. What sort of a mood do you want to create for evenings? That will help you shortlist suitable lighting options. You can also make the main light, whether it's a hanging or floor piece, the feature item here by selecting a more decorative design.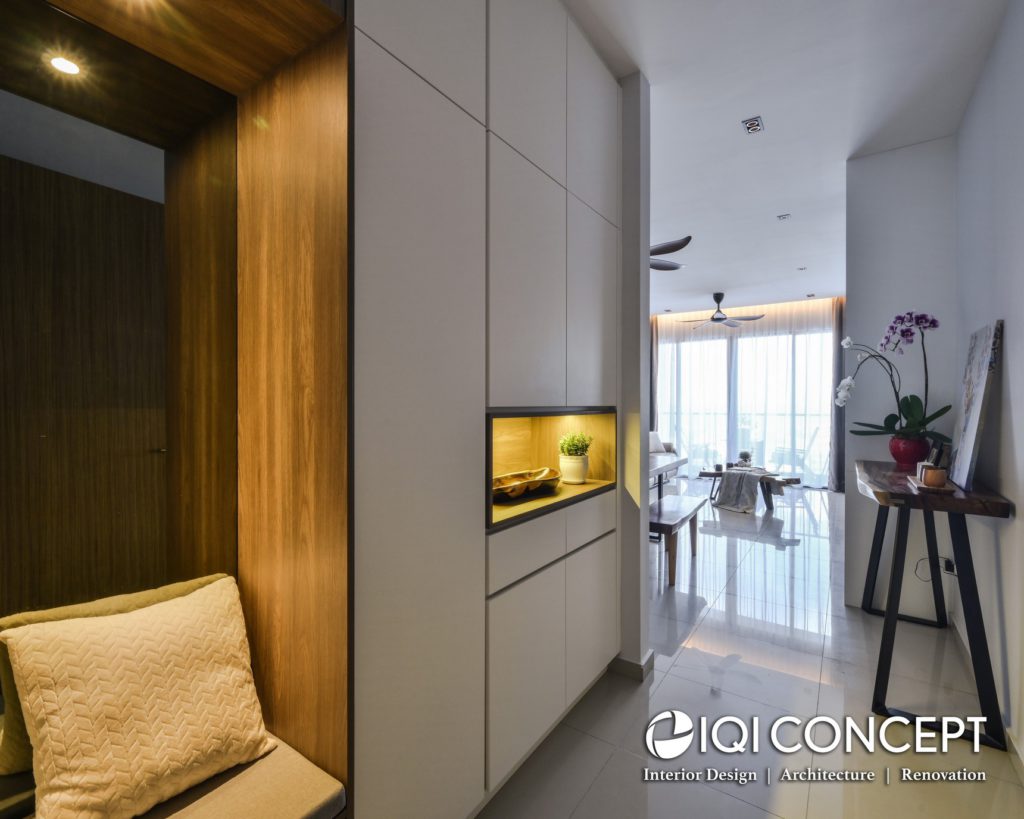 Print and proper
Add visual texture to your entryway by incorporating a favourite print. You can use that as the central theme and build the décor around it. Navy stripes, for example, can be complemented by a marine theme while animal motifs pair well with indoor plants. Fancy a little Yayoi Kusama inspiration? Polka dots it is. Be prudent though! Go overboard and you could overwhelm your guests the minute they step in!
Gallery view
If you love art and have a collection worth showing off, the entryway is the perfect place to do so! For utmost impact, cover the walls with the art pieces. Make sure the frames complement each other. Before you hang them up, measure the available wall space and plan the layout.
Floor plan
Tiles, hardwood, carpeting, or a rug – don't forget the floor! It can be a subtle way to create visual and textural impact upon entry, or it can be that one statement feature you want to highlight here.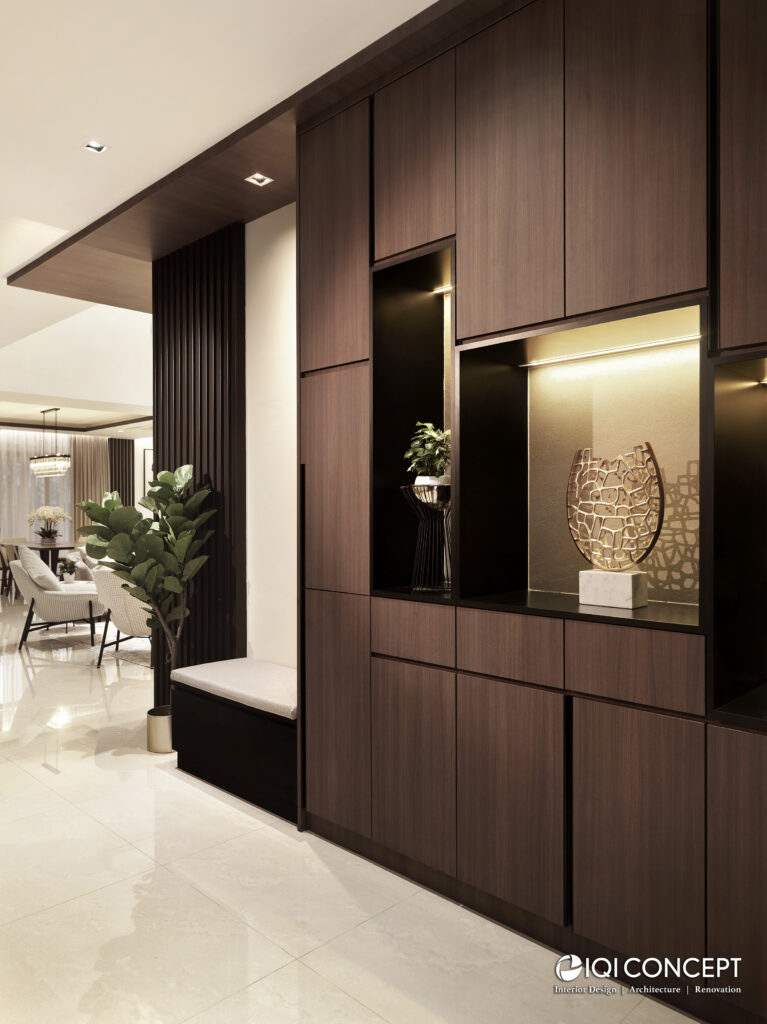 Make it practical
Shoes, car and house keys, access cards, bags – these are the things that typically gets offloaded the minute you get home. So why not use the entryway space functionally and cater to this need? Place a bench or chairs where you can sit and comfortably remove your shoes. Custom build cabinets to store shoes neatly and keep them out of sight. Have a console table with small trays for keys and cards.
Invite nature in
An easy way to make your entryway look welcoming is by adding greenery. Go for variety in species, height, leaf types, and displays. Using a combination of potted plants, hanging pots, and small planters that can be placed atop tables or cabinets will add more dimensions to the whole look.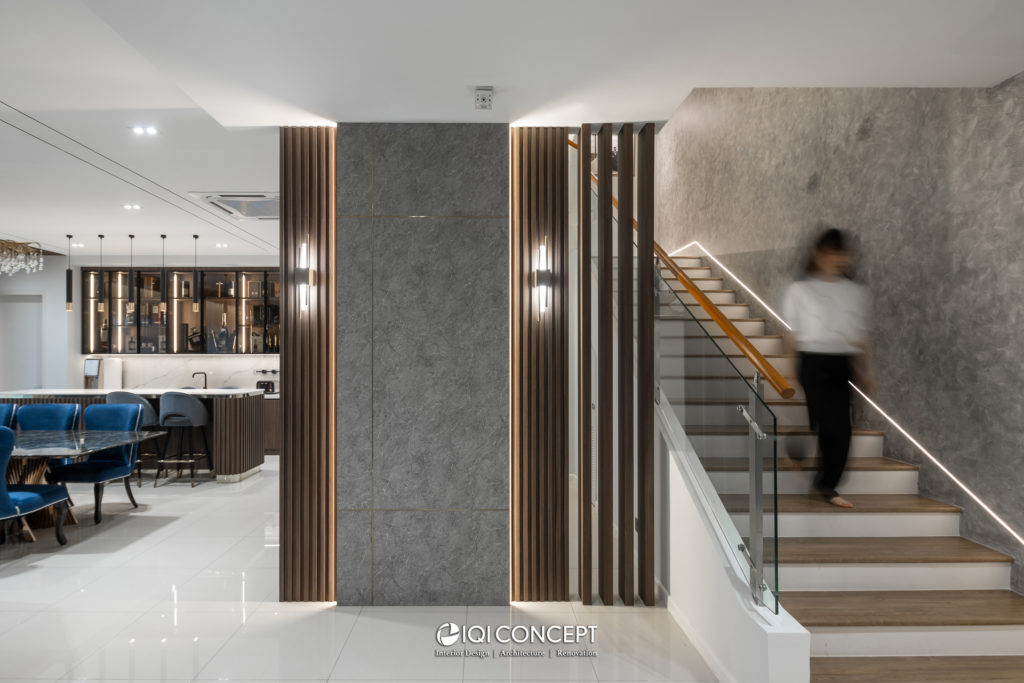 Seasons come, seasons go
Concerned that your entryway design will feel monotonous after a while? Create a flexible space that lets you customise décor for different occasions. Try a large wooden peg board that you can attach moveable shelves on. Treat it like a giant notice board where you can 'pin' small décor items to celebrate special occasions like religious or cultural festivals, birthdays, graduations, and anniversaries.
Dress the stairs
Is there a staircase in your entryway? Make it the focal point. Decorate it with a stair runner in an interesting motif or contrasting colour so it will standout, or consider painting the risers if the design supports it.
---
Follow our socials to get the latest updates!
Looking to transform your home? Click here to get a free consultation now!